Sep 20, 2020 09:15 AM Central
Haley Lorman
Stuffed Breakfast Peppers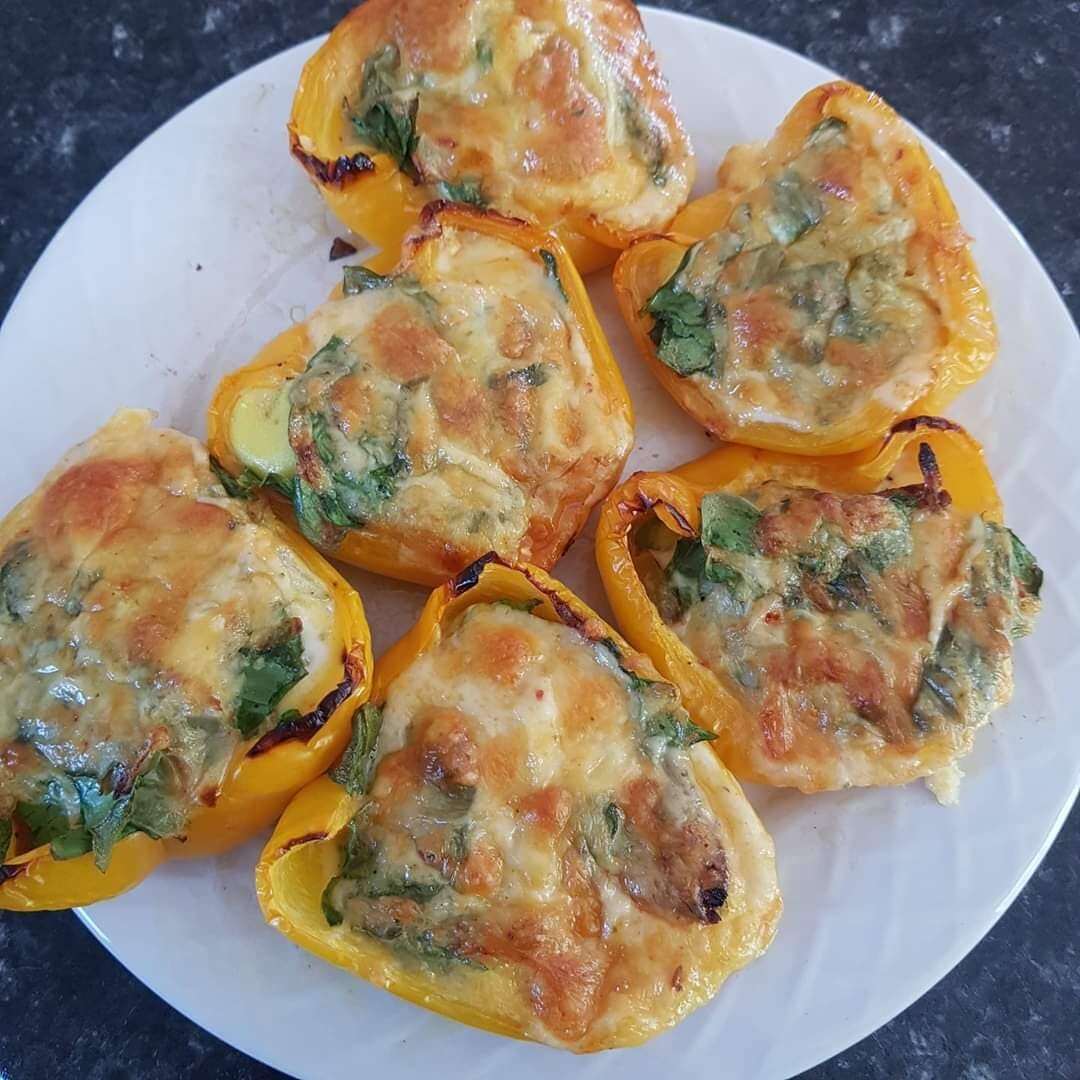 Ingredients
4 Bell Peppers, cut in half
1 medium onion, diced
1/2 cup mushrooms, chopped
1/2 cup spinach, chopped
2 cloves garlic, minced
8-10 slices of bacon, cooked and diced
4-5 eggs
1/4 cup shredded cheese
salt and pepper to taste
Instructions
Pre heat oven to 400 degrees. Wash peppers and slice in half. Remove seeds and place on baking sheet. Bake in oven for 10 minutes.
While the peppers are in the oven, cook bacon. When done, remove and chop up to bite size pieces.
Use some bacon fat and fry onion, mushroom, garlic and spinach until soft.
Crack your eggs into a medium size bowl and mix well. Add in above cooked ingredients and mix.
Pour your egg mixture into the precooked peppers. Add salt and pepper to taste and top with cheese.
Bake for 15-20 minutes.
Serve two for breakfast. They re heat perfect in the oven and make a healthy, go to morning breakfast to prep ahead of time.